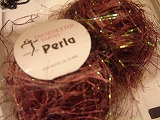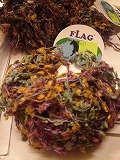 My aunt got me fancy yarns from California! Aren't they just pretty? This is the colour I like; not pink-pink ones but wine pink. Of course, she knows me!!:) Those yarns, I saw similar ones at Kimura Yarn Shop in Kichijoji, and it was something like 850 yen each.Expensive..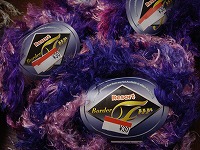 Then next day, she went out for shopping while I was gone for school, and got me another 15 yarns for me!!!! These ones, 30 yen each! :0 Total: 450 yen! What a difference. 
I've been using my imagination what I can knit with these yarns, this will be fun!