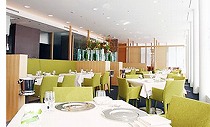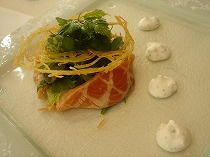 It's not that I can go and eat this kind of food so often, that's why I have to share here.
It was such a fantastic lunch I had yesterday at French restaurant
SHIZUO TOKYO
. OMG, every little bit of source, every small vegitable tasted beyond my imagination.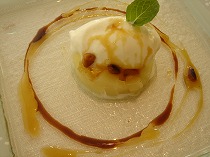 The first salad plate, a fresh cream with 'western wasabi' as they call it and dried tomato struck me immeditately.
On desert, we had a combination of balsamic vinegar and a pine nut source and European pear with milk icecrean on the top. Think about it, balsamic vinegar on desert! So fancy and unique idea. Every dish was a surprise, and very good ones!